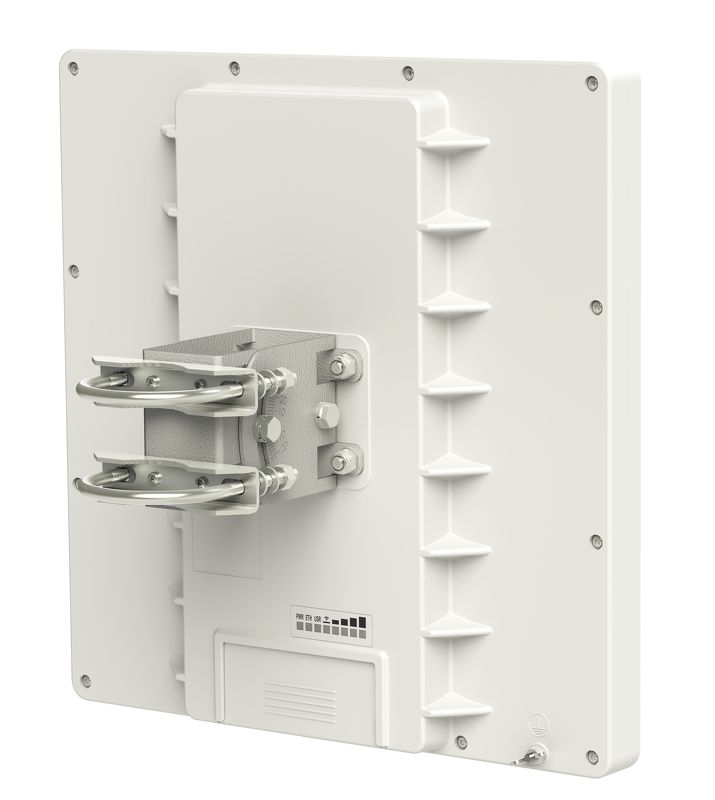 The Mikrotik QRT is an all in one wireless device similar to the SXT range but much more powerful. The QRT boasts a powerful 24dBi antenna combined with an internal RB911 with a transmit power of 30dBm giving a potential output of 54dbm or 250W which far exceed's the UK power restriction for wireless networks set by Ofcom. 4W or 36dBm is the current maximum allowed power out in the UK on Band C which the QRT can manage effortlessly.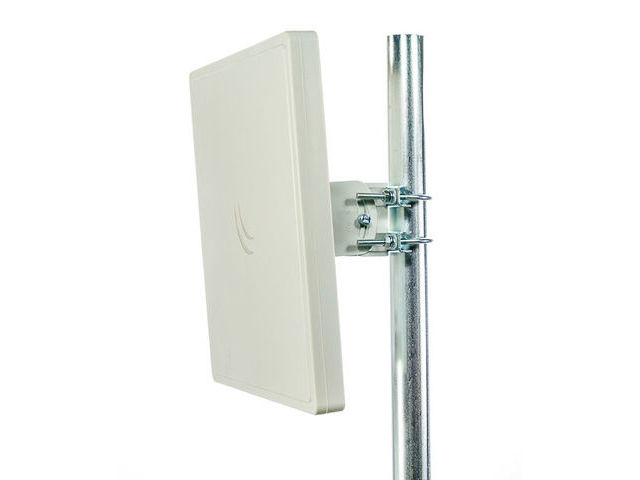 The extra power that comes from the QRT's combined with a finer beam width means that customer on the edge of WISP networks can now receive a quality service that central customers enjoy thanks to the power benefits that the QRT delivers over the traditional SXT's. The QRT comes in a compact low profile size of 31cm x 32cm with pole mounts included for easy fixing to customer properties.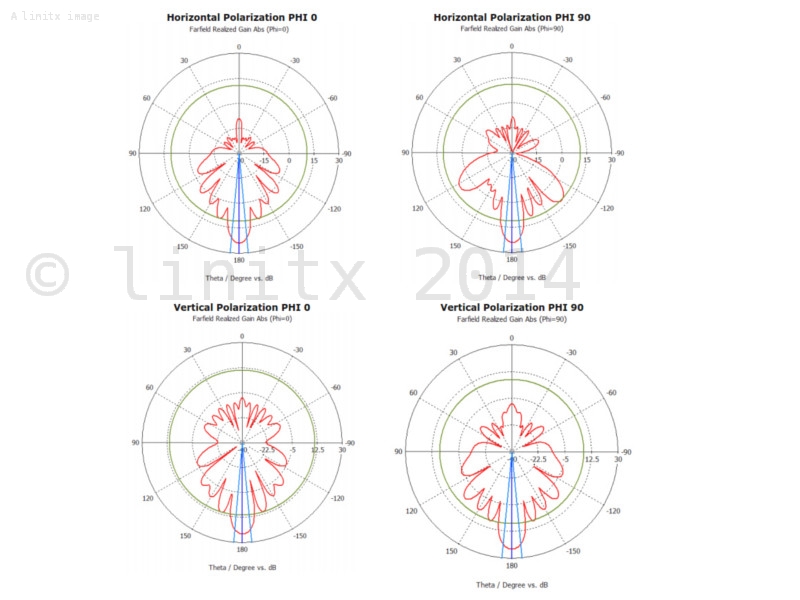 The beam width of the QRT also makes it a perfect back haul PTP device, the finer beam width means less interference on long links and combined with a gigabit interface can lead to a greater throughput and a improved quality of service for WISP customers. With the addition of full RouterOS (Sold with level 4) included and all proprietary transmission technologies the QRT can be set up easily to broadcast to existing MikroTik equipment using the secure NV2 protocols.
The QRT comes in 2 models, a 2.4Ghz capable QRT and a 5Ghz QRT. The 2.4Ghz model would be idea for use in short PtP links between close building whereas the 5Ghz model can be deploy for long range links.