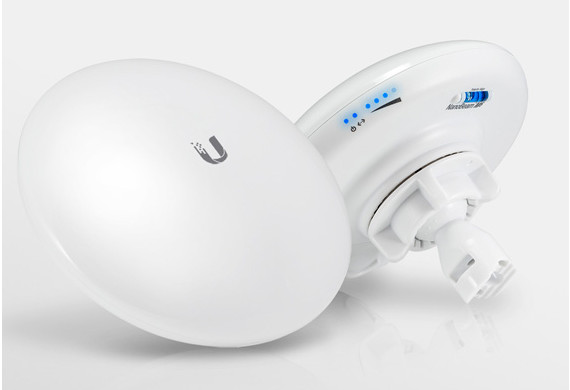 Ubiquiti's new 16dbi version of the NanoBeam is now in stock. This new creation is half the size and half the weight of its counterpart the NanoBeam 19dbi and contains all the same features and same design that stands the NanoBeams apart from the rest of the Ubiquiti range. Unlike the NanoStations more spread out beam (to help the NanoStations serve as access point) the NanoBeams however are directional devices more suited for Point to Point links and this new one is no exception.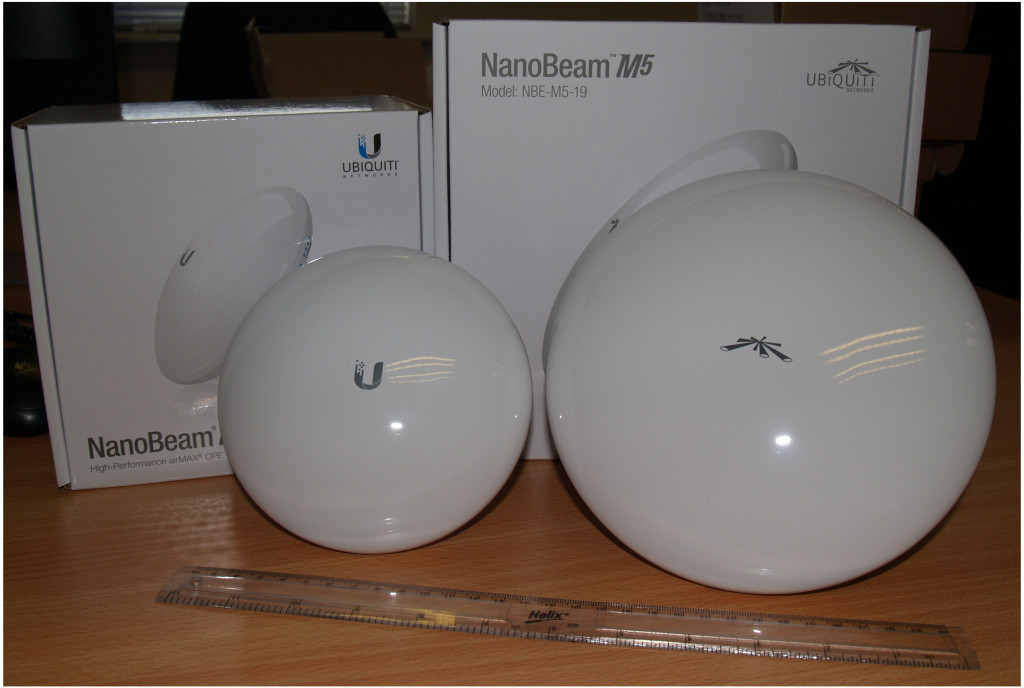 The new NanoBeam does have a smaller antenna than its 19dbi counterpart but it will still link at a usable speed at distances of up to a kilometre. An ideal use for this new NanoBeam is for short hops to provide wireless to out buildings such as garages or sheds or even separate office blocks. The NanoBeam also has a place in schools to provide wireless to temporary class rooms and school events where outside wifi might be lacking. Of course there are also various WISP applications for the new NanoBeams such as acting as Client Stations sitting on the side of houses connecting those clients to the WISP main network.  WISP operators have also been upgrading previous installs of NanoBridges with NanoBeams and finding a marked improvement, some reporting by as much as a 6-10dB SNR increase.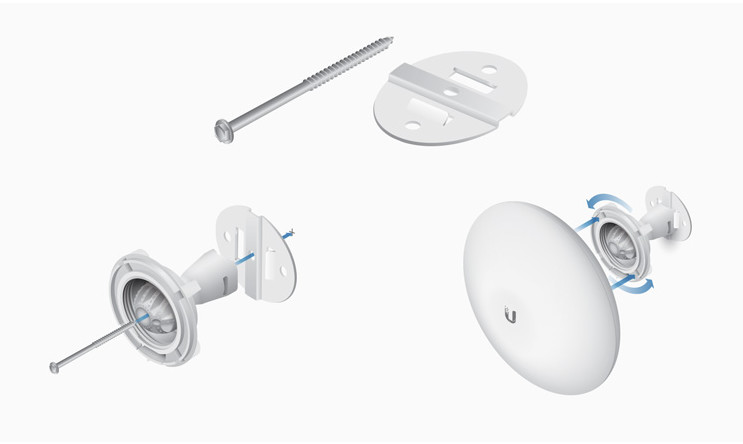 To go along with this new smaller and lighter NanoBeam, Ubiquiti have also launched a wall mounting kit just for the NanoBeam series, the NanoBeams still come with the standard pole mounting kits included but with this added extra for less than £5 opens up a new world of installation possibilities for the NanoBeam.