Peplink offers versatility and ease-of-use with their Balance software solution. With the ability to configure application based QoS, Advanced Content Filtering, Per User Bandwidth Control and other advanced features, the Peplink Balance One Dual-WAN Router can help you create a secure, child friendly and remotely accessible network within a few clicks of a mouse button.

Although LinITX stock a number of other networking solutions, including MikroTik routers, these advanced MikroTik routers often require technical knowledge and previous experience of using the MikroTik software in order to set them up successfully. Peplink's software is so user-friendly and intuitive that it gives all users (no matter how experienced they are) the ability to create a safe and secure networking environment with minimal effort.
Key Features:
Intelligent Failover
Site-to-Site VPN
Web Blocking
Bandwidth Reservation
Individual Bandwidth Limit
Application Prioritisation
Built-in Customisation Splash Page
Unlike other vendors, content filtering can be set up in minutes, with different levels of restrictions. The continuously updating content matching ensures your users' online safety.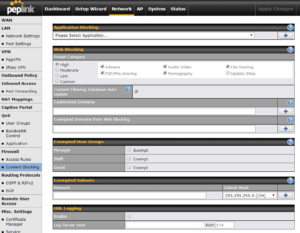 Application Prioritisation lets the network admin control the priority of individual types of applications (e.g. audio, video, streaming, file sharing, VOiP etc.), ensuring your important network traffic is uninterrupted.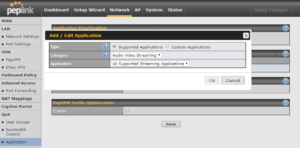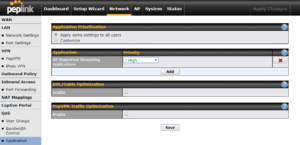 Bandwidth Reservation & Limiting enables network admin the ability to assign priority to select user groups, keeping bandwidth available for important tasks.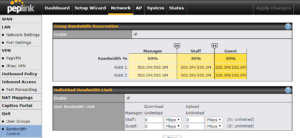 The Captive Portal feature give admin the ability to create a custom portal within the Peplink software or redirect to an external portal, allowing custom login screens, time-limited internet access, data limiting to discourage large downloads and streaming, and inactive connection time-out to free up your network at peak times.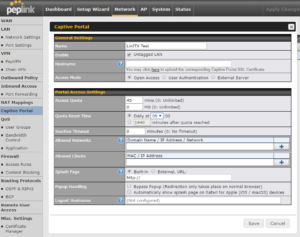 The Peplink Software also gives you an easy to use Port Forwarding dashboard, which allows quick configuration of protocol or port based forwarding rules.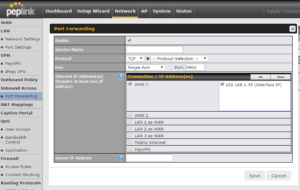 LinITX highly recommends the Peplink Balance One Dual-WAN Router for small / medium businesses and advanced home users looking to create a safe, secure, easy to manage network infrastructure.
For any technical assistance, please call 01449 724255 or email shop@linitx.com to speak with our dedicated technical team who are always happy to assist customers with basic and advanced technical queries.