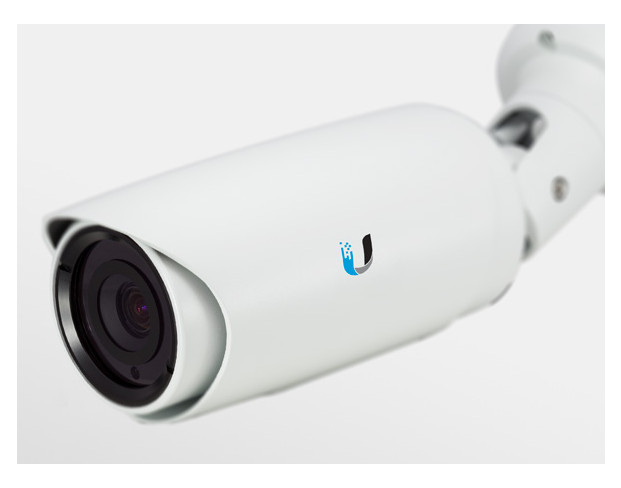 The new Ubiquiti top of the range UVC Pro is here boasting some big features compared to the standard UVC products. Two of these big new features are full HD 1080p Recording at 30 frames per second and 3x optical zoom making this UVC perfect for outdoor use in area that might require long range surveillance. The UVC Pro is fully water tight and capable of standing up to a range of harsh weather conditions along with inbuilt IR mode enhancing the UVC Pro's night time capability.

The UVC Pro is fully compatible with all the latest UVC recording devices and all past AirCam devices making mixed environments of legacy and new possible. The NVR remains the heart of the UVC operation with full support for the new UVC Pro and 1080p recording and zoom control, along with analytical controls for zone triggering for a more controlled recording.
Optional Extra's
The new UVC Pro also has two optional accessories to support its use within various environments, one such accessory is a large pole mount allowing the UVC pro to be mounted to very thick pole which would be impossible using the supplied mounting kits, this large mounting bracket also supports back to back mounting for UVC Pro's. The second accessory for the UVC Pro is the optional cable accessory with allows for external Ethernet access along with audio in and out and mFi connections, an external reset switch is also provided on this cable.
Testing
I have been Testing the new UVC Pro in our office and I can say the image received from the UVC Pro surpasses the standard UVC cameras by a long way. The optical zoom on the UVC Pro is also a first for Ubiquiti cameras and there is no loss of image quality when fully zoomed in. Images below where taken at 1920×1080 (full HD), inside, in dim lighting.
UVC (Left) vs UVC Pro (Right)
Improved clarity from the UVC Pro, the box and text in the background of the Pro image is more readable than with the standard UVCs – click for larger image.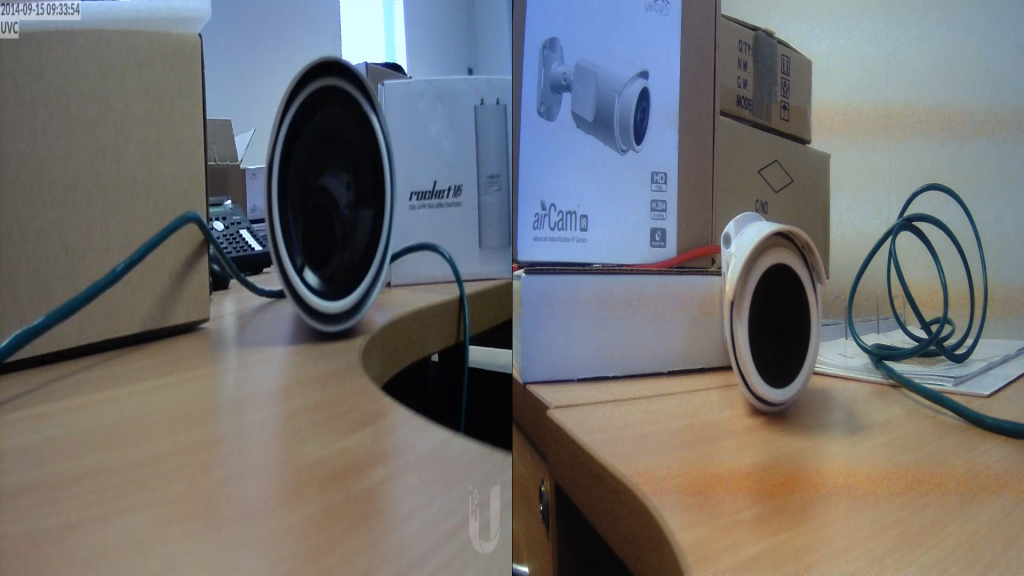 UVC Pro – No Zoom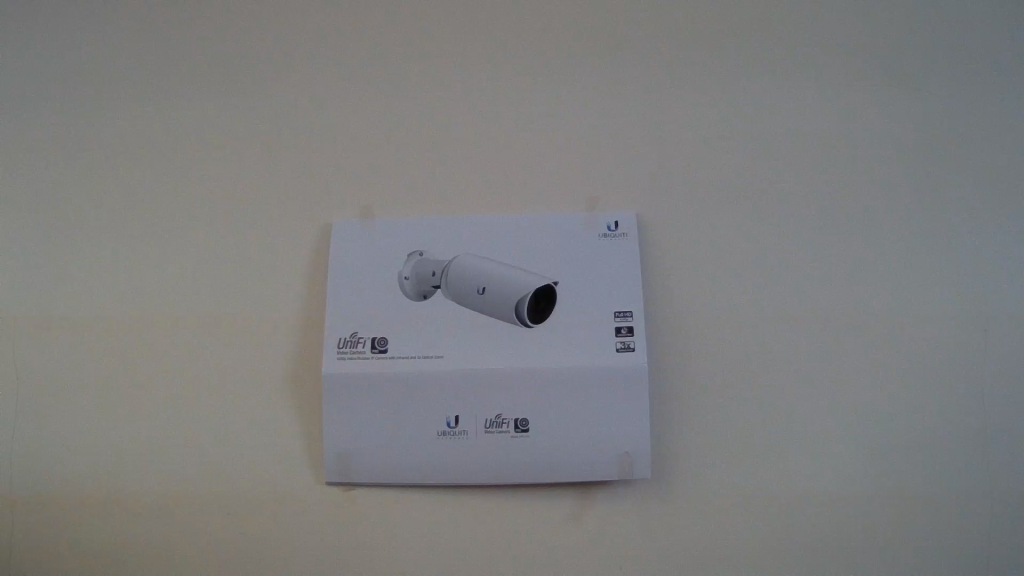 UVC Pro – 3x Optical Zoom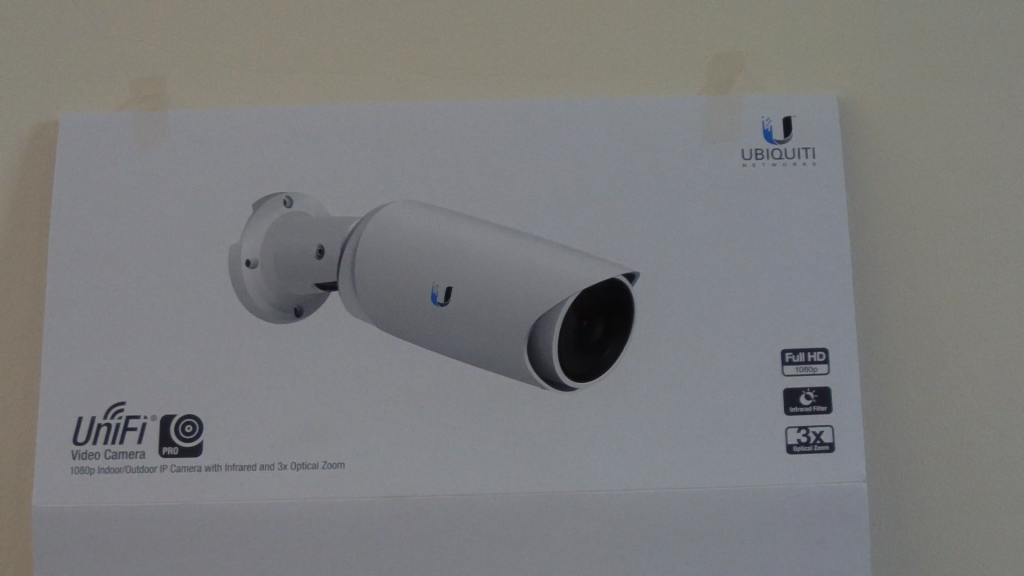 The UVC Pro also incorporates Ubiquiti's IR technology to boost low light performance. This feature now has manual settings to allow the IR to be permanently on or to disable it completely. If quality is something you need from your surveillance systems then the UVC Pro is the camera for you, See the full range of UVC equipment here.