Additional Stock Ordered – Popular Lines Re-Stocked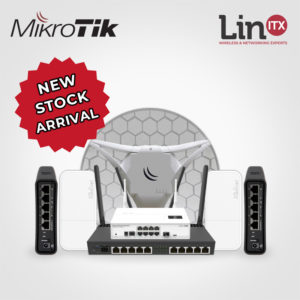 LinITX has just received our latest shipment of MikroTik stock. We have made allowances for possible stock delays. All in-stock items are available for *same-day dispatch.
Highlights include the MikroTik hAP AC Lite, MikroTik Wireless Wire Dish Kit and the MikroTik 4G Dual Sim Router Receiver Kit.
*Place your order before 3:30pm (preferably 2pm) for same-day dispatch.
Don't forget to email shop@linitx.com or call 01449 724255 for any technical queries relating to our range of MikroTik products.