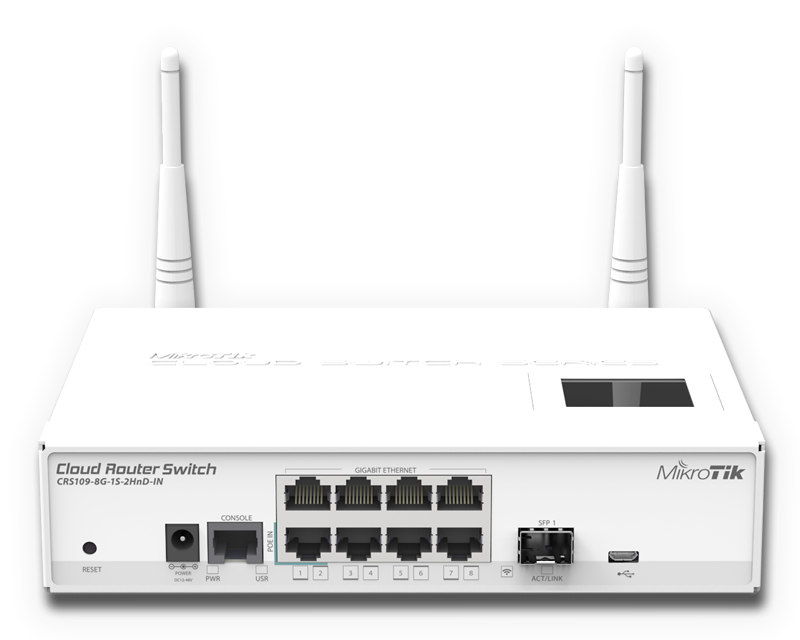 MikroTik have taken the Cloud Router Switch series of past and shrunk them to create this. The CRS 109-8G-1S-2HnD-IN is the perfect all in one solution for the home office, supporting built in wireless and full UK FTTC/P support along with 8 gigabit ports and a SFP Port to match. The new CRS 109 maybe smaller than the rest but it still packs a punch supporting the same 600MHZ processor and 128mb RAM as the CRS 125 series but with the added bonus of POE in on port 1 for easy power up.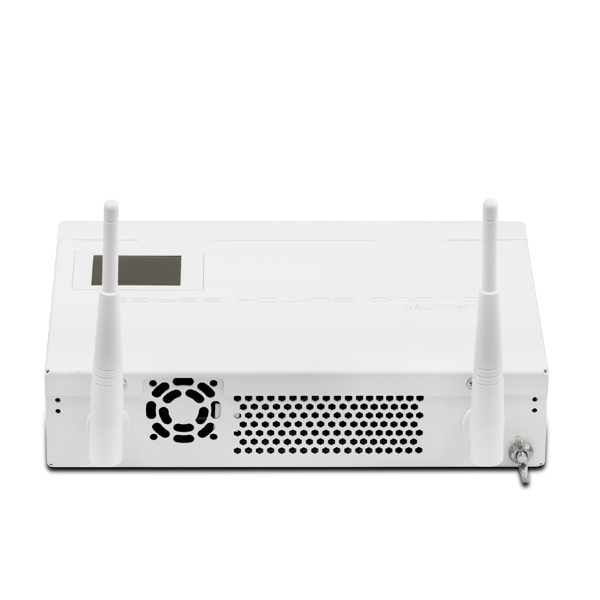 The CRS 109 comes as standard with the easy to use touch screen interface for quick status updates and port status enquiries without the need for logging in via WinBox or the web interface.The switching chipset supports wirespeed connections between switch ports and can filter between different networks on your home/business systems. This leaves the CPU free to process any firewall rules and NATing along with any vpn connections and wireless handling you may need. This is not just a Layer 3 switch it is a fully capable router with full RouterOS with all currently available switching features at it's disposal. It is possible to remove ports from switch groups to create fully functional routing ports making this the perfect addition for any home office.
Using the CRS 109 in conjuction with the new MikroTik mAP makes for an exciting combination with the CRS 109 acting as home base with a SECURE VPN server and the mAP roaming round the world and connecting back via the SECURE VPN to give full access to home resources. The CRS 109 can also act as the home CAPsMAN controller taking control of the wireless of any other MikroTik devices and forging them into a single combined and controlled wireless network, the new mAP can also be included here with its unique CAP slave function for when it is in the home.