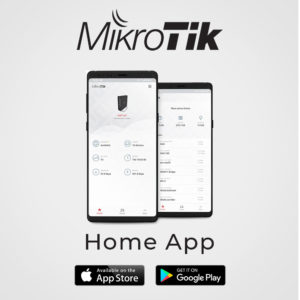 MikroTik's recently released home app aims to give simple functionality to home users who require access to their network in order to change basic initial settings for their MikroTik access points, routers and switches.
Home users are able to access the following settings to further optimise their home network:
WiFi settings
Internet settings
Save and monitor home devices, their usage etc.
Manage your kids internet access
Set up Port forwarding
Although MikroTik devices offer advanced configuration and tend to be used by more experienced users, the MikroTik Home app gives easy access to users who don't require access to advanced settings and just want a simple interface to configure their home network.
Many home users will benefit from access to features for their MikroTik routers like the MikroTik hAP AC Lite, MikroTik hAP AC 3, and the MikroTik Audience Tri-Band Router. LinITX also stocks a wide range of MikroTik Home & Office Routers if you need to upgrade your current home network.
Why not check out the quick Mikrotik Home App intro video on YouTube, demonstrating how quickly you can access your MikroTik router, while using the home app.
The MikroTik Home app is currently available for download on the Google Play Store and Apple App Store. Once downloaded, you'll have quick, easy access to any MikroTik device on your home network.
Customers requiring further information on how to use the MikroTik Home app or if you require advanced configuration of your MikroTik device, please call our experienced technical team on 01449 724255