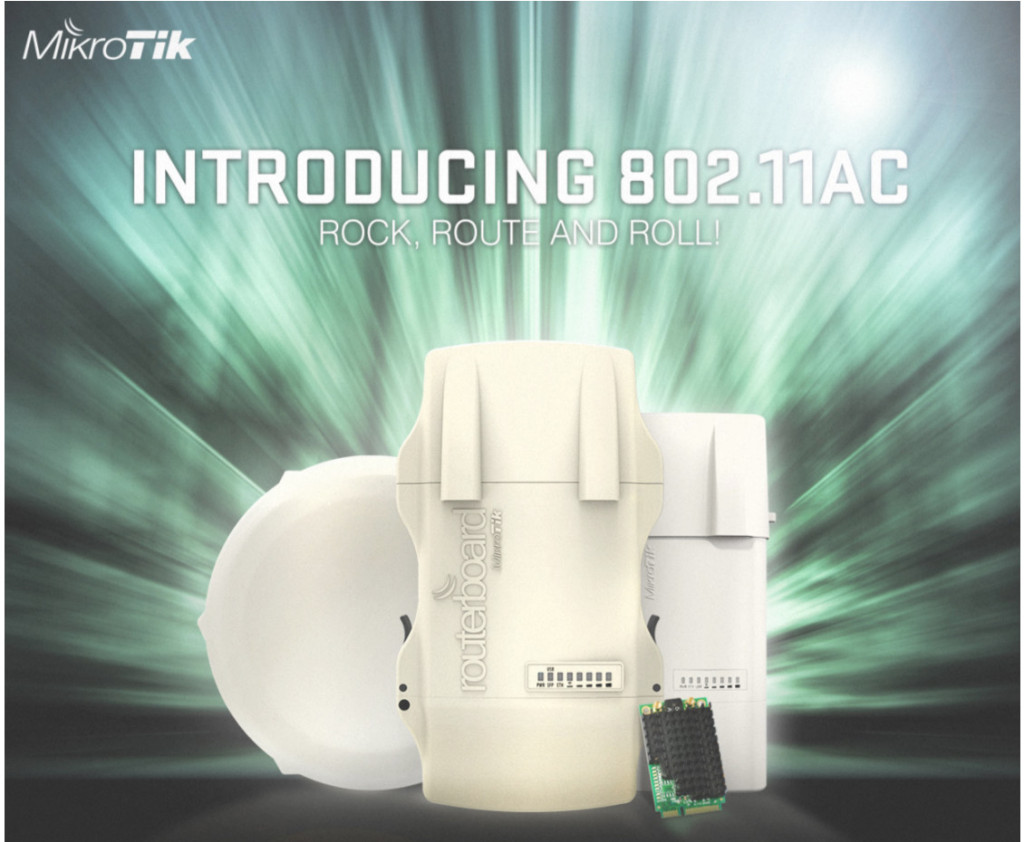 MikroTik's new SXT-5HPacD is here and boasts some great advantages over previous models, supporting the new wireless 802.11ac technology which boasts some revolutionary breakthroughs in throughput performance with up to 866Mbit datarate along with 256-QAM modulation and 80MHz channels. The new SXT ac range also support using within 802.11a & n environments for back compatibility.

2 Models have been launched the SXT-5HPacD for low latency point to point links which can be found here, and the SXT-5PacD-SA which has a 90 degree antenna for sector installations which can be found here.
We have done some testing in our office in PTP mode and achieved some amazing throughput for both udp and tcp connections. With some tweaking to the wireless configuration we managed to achieve a connection Tx and Rx rate of 866.6Mbps.

The configuration we used to achieve this is nothing special we just ensured that both stations where on 802.11ac mode with 80Mhz channels available along with some trial and error to find a free frequency inside our noisy office environment. Iperf and MikroTik's btest were used for tested and got some amazing results, using iperf and pushing 16 parallel tcp connections from computer to computer of the SXT ac bridge we achieved a bandwidth of 341Mbits/sec.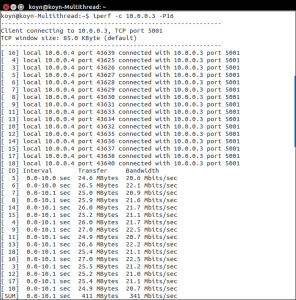 Btest supports this figure with output figures of around 300Mbps+, either running a receive test or both receive and transmit (see images below) .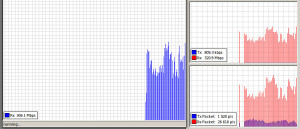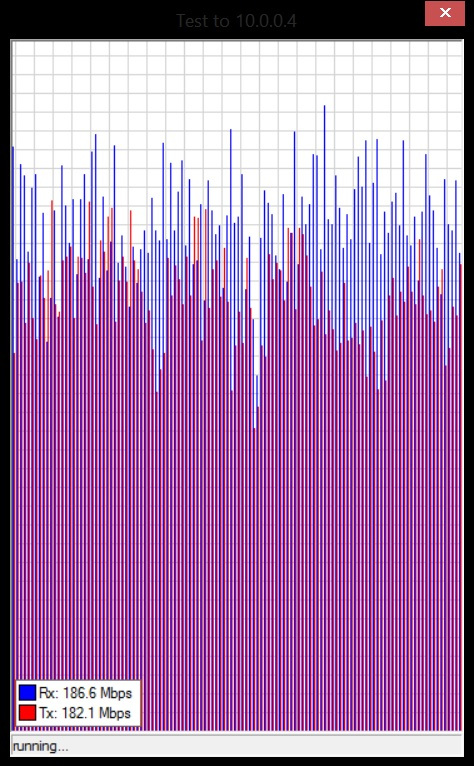 These tests show the incredible capability of the new MikroTik ac range and near gigabyte communication for wireless communications, these would be perfect for office to office or even house to house links to achieve lan speeds and reliability without the cable.
Check out our Mikrotik SXT range here.