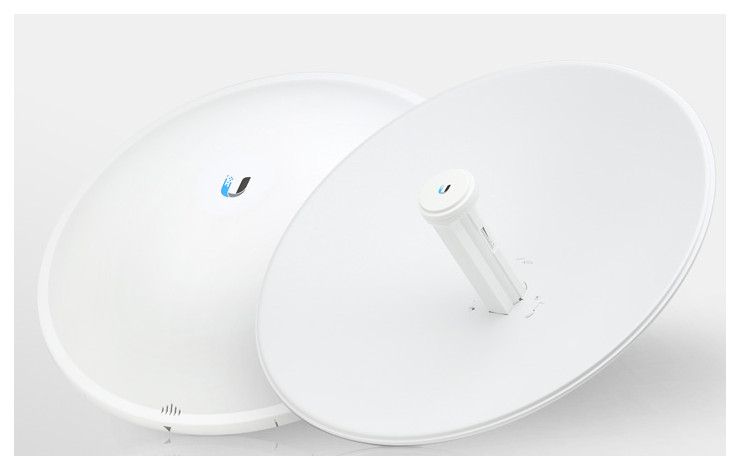 The Latest in Ubiquiti AC devices is here, the PowerBeam PBE-5AC-500 is the latest in the PowerBeam range and now boasting the new 802.11 AC technology to deliver higher throughput over wireless links (up to 3x faster than previous PowerBeam models).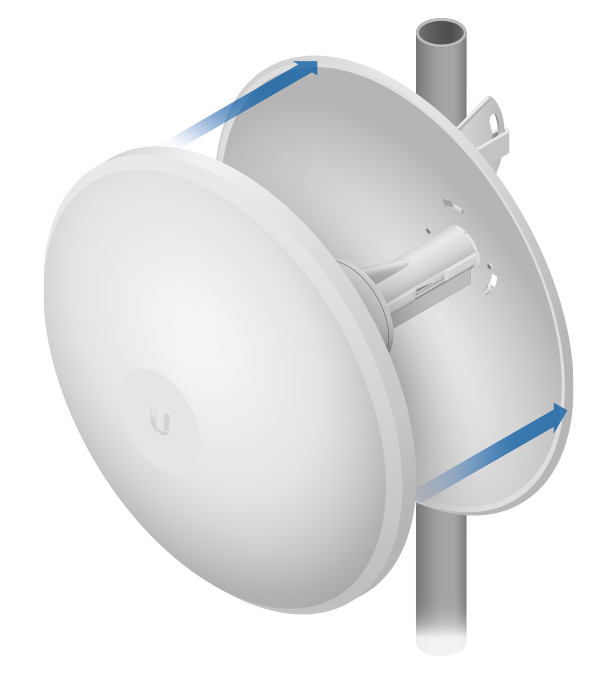 Not only is the new PowerBeam faster and capable of handling more traffic it comes as standard with a Ubiquiti radome cover to shield to keep the PowerBeam running no matter what mother nature throws at it. The new AC PowerBeam come with as standard with all the equipment to get it up and going all you do is supply the pole.

The New PowerBeam Ac series come as standard with Ubiquiti's last Version of airOS firmware preloaded, this with the interface a new look and feel but. I was able to navigate the new interface as easy as the last with no problems finding the controls I needed, if anything i found the new interface to operate a lot smoother and more responsive. (images below)
New airOS
TESTING
Initial testing on the PowerBeam AC turned up some real positive results, using a basic DHCP server and PC one end with a laptop at the other we where able to perform some bandwidth testing on the link we create in our office. It should be noted that we could only test this link at a very short distance of around 10m inside our office with some interference  from other 5GHz signals in the area. Even with the limitations of testing here we still achieved a 80Mhz link between both PowerBeams, With an initial airMax quality of 75% we tested a UDP link in both direction (Tx/Rx) and received an average rate of 160Mb Transmit and 260Mb Receive rates with a total of 420Mb total through put on a UDP link. (PowerBeam Max is 450Mb)

TCP Testing is more processor intensive and is a good bench mark of a true throughput since majority of the traffic in a network will be TCP based. Again performing a test over the link in both directions at once (Tx/Rx) i reveived a transmit figure of 103Mb and a receive figure of 237Mb giving a total link through put of 340Mb which is 2x the max stated through put of previous PowerBeams and around 3x the actual throughput of non Ac models.

It is important to remember that all the testing figures above where produced using the PowerBeams indoors and at close range which is not there intended location, the figure you will receive in outside use should be higher providing clear line of sight and sight surveys are performed to find a free frequency (in some cases there might not be a 80Mhz free gap for use, the powerbeam can also run on 50Mhz and 20/40Mhz but the throughput will be reduced).
We have receive great interest in this new Ubiquiti product and are selling out fast. Get yours on pre-order before they go again here.