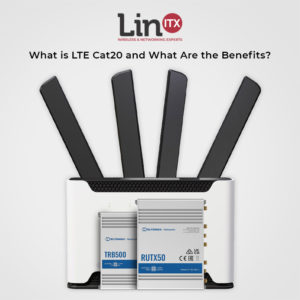 Keeping up to date with the latest LTE categories and their individual capabilities can be difficult to navigate; hopefully, this LinITX quick-guide can help customers understand the benefits of the new LTE Cat20 standard.
LTE Cat20 is currently (as of February 2023) the most advanced LTE standard available to consumers in th UK. LTE Cat20 offers additional bandwidth, which means greater coverage, higher speeds, and better reliability.
LTE Cat20 can provide up to 2000 Mbps download and 315 Mbps upload speeds. To put this in context, Category 20 LTE is up to 20 times faster than the first generation of LTE Cat3 (Category 3).
LTE Cat20 offers higher capacity with additional LTE bands that can be aggregated together to increase capacity and enhance the user experience.
For further information on other LTE Categories, please check out our other blog post LTE Categories What do They Mean?
Now we've established the advantages of LTE Cat20 compared to previous versions, what can customers expect in terms of products that use this technology?
LinITX already stock a range of Cat20 and 5G devices from MikroTik and Teltonika, although other brands are available. All of the Cat20 devices that LinITX currently sells are 5G compliant, which means they can offer a theoretical downlink speed up to the scale of 20 Gbps and 10 Gbps uplink, although in real-world terms, users are unlikely to reach these speeds with the UK's current 5G infrastructure.
Best LTE Cat20 5G devices: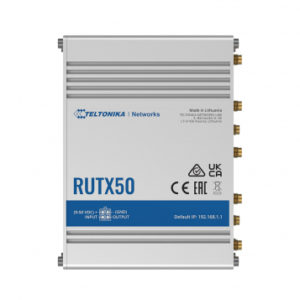 Teltonika RUTX50 is a cutting-edge, future-proof, multi-network industrial router, offering 5G mobile support for high-speed, data-heavy applications.
The Teltonika RUTX50 features 5G dual SIM cellular communication combined with 5 x Gigabit Ethernet ports and dual-band WiFi, enabling reliable ultra-low latency data transfer.
The Teltonika TRB500 gateway is a small form-factor, energy-efficient industrial gateway with Gigabit Ethernet interface and 2 x configurable I/Os, allowing high-level customisation and implementation of a many different installation environments.
The Teltonika TRB500 uses 4 antennas with 4×4 MIMO technology, which enables 5G network speeds with ultra-low latency for high data throughput and mission-critical infrastructures.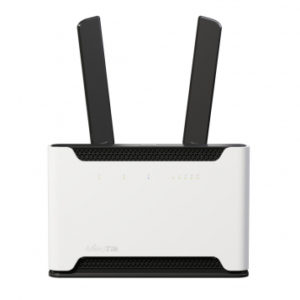 The Mikrotik Chateau 5G router is a wireless, dual-band, home access point router with 5G/LTE support designed to provide a fast internet connection anywhere at anytime.
The Chateau 5G isn't limited to just mobile connectivity; it features 5 x gigabit Ethernet ports, a full size USB port, and strong dual-band wireless. The 2.4/5GHz concurrent coverage helps to alleviate interference issues in a crowded environment.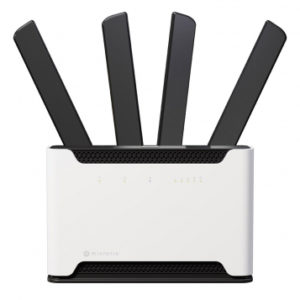 MikroTik Chateau 5G ax WiFi 6 access point router, featuring a wireless interface that supports the latest 802.11ax (WiFi 6) standard and is backwards compatible with all previous versions.
The MikroTik Chateau 5G ax supports MIMO 4×4 on 5G and LTE with its 6 built-in LTE/5G antennas – a pair of external antennas provides even better wireless network coverage in the largest homes, the other four offer improved LTE/5G connectivity.
If you require any further information on LTE Cat20 products, please call our team of experts on 01449 888000 or email shop@linitx.com