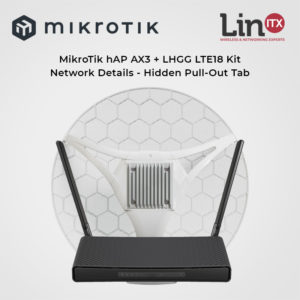 After receiving questions from customers wanting to know the default login and password for their new MikroTik hAP AX3 or LHGG LTE18 kit, we decided to write this quick guide to help other customers find the right details.
If you've just bought your shiny new MikroTik hAP AX3 or LHGG LTE18 kit, you may be wondering where the all-important default network details are stored.
Normally on these type of units, there is a label placed on the rear or underside of the equiment that displays your login name, password, default network ID etc.
There is this kind of label on the above devices, but it's not in the normal place you'd think to look – they both have a "hidden" tab on the rear of the device. Near this hidden tab are the words "Product Information" – users are required to carefully grab hold of the tab and pull outwards in order to reveal the contents.
You can see below on this example of the hAP AX3: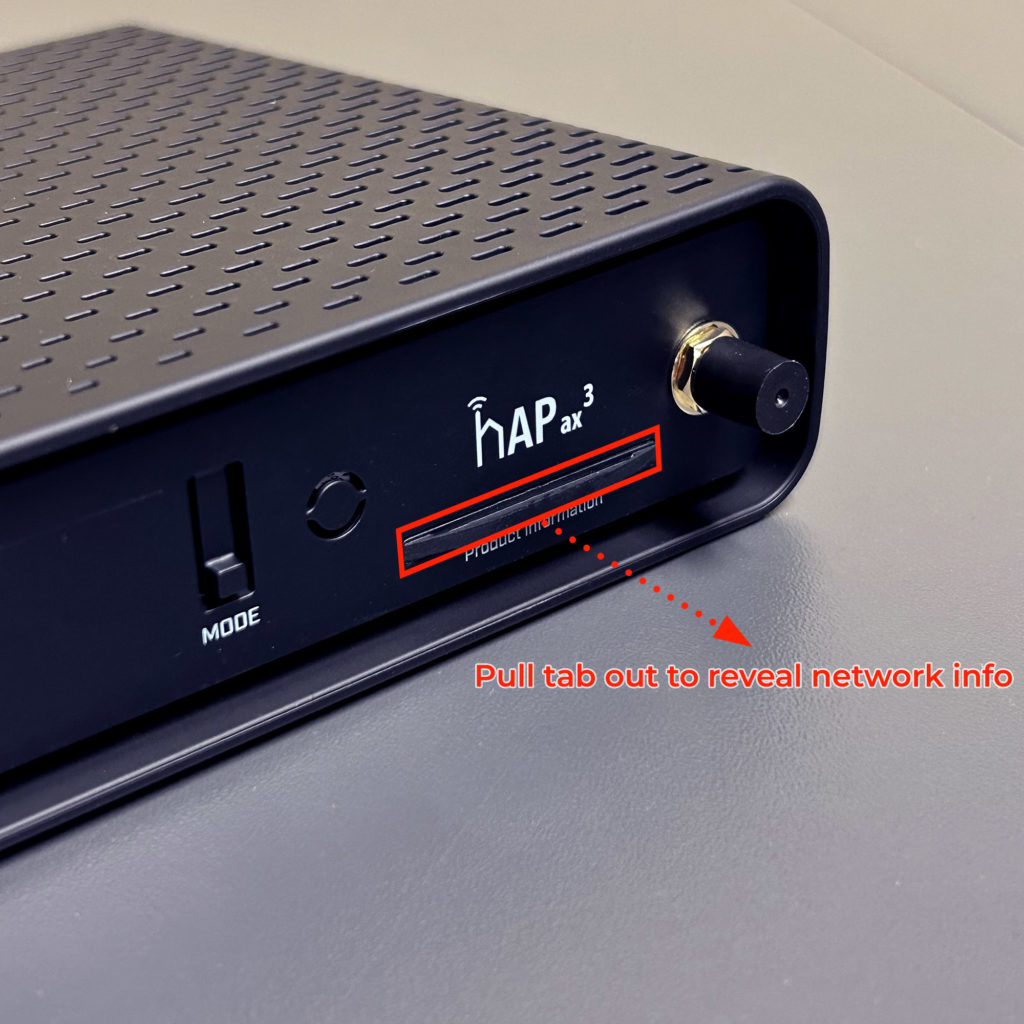 Pulling on this tab will reveal all of your information related to this specific device – Login name, password, WiFi ID, serial number etc. You can see in the photo below how it neatly displays all this information for you to use to setup the device: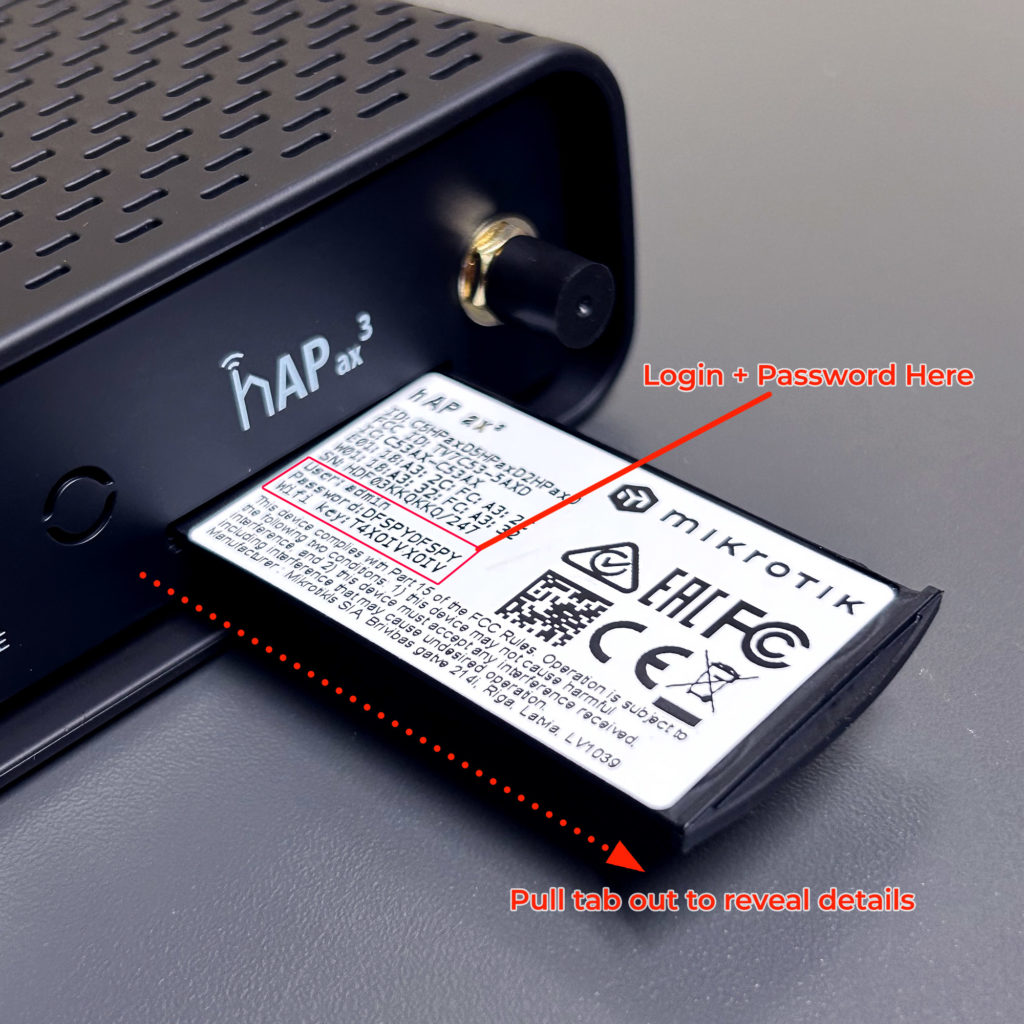 We advise customers at this point to login to RouterOS and change their login details to ones of their own creation. It's always best practice to update usernames or passwords to those of your choosing, so that you have something unique created by yourself. Don't forget to note them down somewhere safe!
So, that's it really – this is the new hidden tab feature on some of the newer MikroTik devices. If we become aware of other models using this feature, we'll be updating this guide to include them. At the time of writing (24th January 2023) there are only 2 models using this style of hiding information – the MikroTik hAP AX3 and the LHGG LTE18 kit.
If you require any further information on either of these devices, or would like to know more about our range of MikroTik networking products, please get in touch with our team of experts on 01449 888000 or email shop@linitx.com