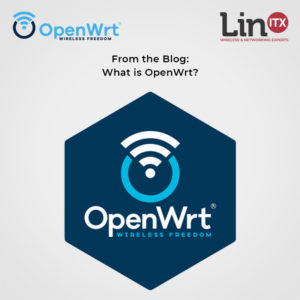 OpenWrt is an open-source project based on Linux, it's completely free and aimed at users wanting to create custom embedded operating systems for routers.
One of the main benefits to using OpenWrt is it allows users to customise their router's funcionality, usually improving on the performance provided by the default firmware.
Some routers, including the Turris Omnia and Turris Mox, come with OpenWrt pre-installed, allowing for out-of-the-box customisation.
OpentWrt was originally developed in 2004 as an upgrade to the Linksys WRT54G wireless router, it was then ported to other routers, residential gateways and devices including smartphones.
What can I do with OpenWrt?
SSH Tunneling: OpenWrt includes terminal access via its SSH server. If you expose the SSH server to the Internet (ensure you secure it with key-based authentication), users can then access it remotely.
BitTorrent Client: *With the right hardware, users can use the router itself as a BitTorrent client. *Routers with a USB port and attached USB storage, or access to network-attached storage are required for this functionality.
Set Up a VPN: SSH tunneling works similarly to a VPN, but OpwnWrt also allows users to set up a proper VPN on any compatible router.
QoS & Traffic-Shaping: OpenWrt allows you to perform traffic-shaping and quality of service on the packets travelling through your router, prioritising certain types of traffic.
Run Server Software: OpenWrt's extensive software repositories include packages that allow your router to function as a web server, BitTorrent tracker, IRC server, and much more.
Network Traffic Analysis: Users are able to access tcpdump to log all packets travelling through your router. You can then open the file with a tool like Wireshark to analyse your network traffic.
Guest Network Creation: There are detailed instructions provided on OpenWrt's Wiki for setting up a separate wireless network for guests, allowing for greater control of network traffic.
Top 5 Products That Support OpenWrt:
TP-Link AC1900 Smart WiFi router Archer A8
Zyxel Armor Z2 NBG6817
Netgear Nighthawk X4S AC2600
Although there are many routers that support custom firmware and OpenWrt – we highly recommend Turris Routers, which come with OpenWrt pre-installed and are designed around it. Turris also provides custom solutions with their Turris Mox modular router system, allowing users to combine different modules to form their own router with specific features and hardware add-ons.
If you have any questions regarding OpenWrt or the Turris modular system, please get in touch with our technical team on 01449 888000 or email shop@linitx.com if you'd like further details on our range of OpenWrt products.