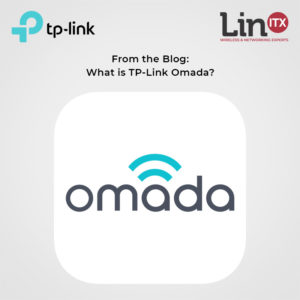 TP-Link's Omada platform is The Smarter Cloud Solution for Business Networking, featuring a range of cutting-edge products ideal for use in a number of business networking environments.
TP-Link Omada's SDN (Software Defined Networking) platform integrates wireless and networking devices, including network switches like the JetStream TL-SG2218, access points like the EAP620 HD and EAP225, controllers and gateways like the OC200 and OC300, providing 100% centralised cloud management.
Omada allows users to create a scalable network, all controlled from a single interface. Offering seamless wired and wireless connections, ideal for use in hospitality, education, retail, offices, and many more network environments.
TP-Link Omada offers hassle-free 100% Centralised Cloud Management (CCM) of the whole network from different sites—all controlled from a single interface anywhere, anytime. The Omada Cloud also ensures quick and easy deployment, often lowering overall costs.
Omada allows remote deployment and configuration of multi-site networks, with its zero-touch provisioning. There's no longer a need to send out a qualified engineer for configuration on-site.
Omada Quick Set-up Guide:
Step 1
Plug in on-site and connect the Omada Powered devices to the internet
Step 2
Enroll the devices through your Omada Cloud Dashboard
Step 3
Devices automatically obtain the configuration file from the cloud
Step 4
Enjoy 100% remote provisioning and cloud management
Omada Features:
TP-Link Omada provides powerful wireless performance while greatly reducing WiFi interference by automatically adjusting the channel settings and transmission power levels of neighbouring APs in the same network.
Multi-person management – multi-user privilege assignment is available to increase management efficiency and security; the ability to add admins with multi-level permissions, enable flexible network operation and maintenance.
Easy-to-use dashboard features real-time network status; network usage and traffic distribution; users can receive abnormal event warnings, network condition logs, general notifications, and key data logs for tracking performance over time.
TP-Link Omada separates user data from network management data, ensuring better protection for users' privacy, with no user traffic passing through the cloud.
Higher reliability of cloud service is guaranteed with geographically isolated back-up servers, 24/7 automated fault detection, and reliable product quality. Even if management traffic is interrupted, your network will still continue to function.
Equipped with dedicated antennas, enterprise chipsets, advanced RF functions, power adjustment, and auto channel selection. Omada WiFi 6 and WiFi 5 access points have high concurrency capacities for optimal performance in high-density network environments.
If you have any questions regarding TP-Link or the Omada network features, please get in touch with our technical team on 01449 888000 or email shop@linitx.com if you'd like further details on our range of TP-Link Omada products.