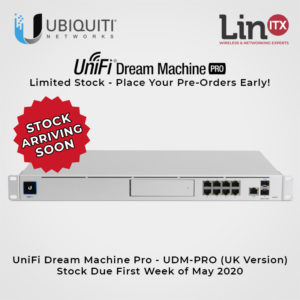 LinITX is expecting stock of the new Ubiquiti UniFi Dream Machine Pro (UK version) in the first week of May 2020.
Please see our product page for the UK release of the UniFi Dream Machine Pro – we are now accepting pre-orders via email – limited to 5 units per customer.
The UDM PRO is a business focused networking solution, which offers enhanced features, including a 10G SFP+ WAN port, and 8 x Gigabit LAN ports,  integrated UniFi Controller + UniFi Protect software and the ability to use the unit as an NVR (optional 3.5″ HDD required).
UDM Pro UK Features:
All-in-one 1U rack appliance for small to medium sized businesses
Combines new UniFi OS with 8-port switch and security gateway
UniFi Protect video surveillance NVR with off-the-shelf 3.5″ HDD support
8-port Gigabit Switch with 1 Gbps RJ45 and 10G SFP+ LAN
Enterprise-class IPS/IDS, DPI, and Wi-Fi AI capabilities
Powered by fast 1.7 GHz quad-core processor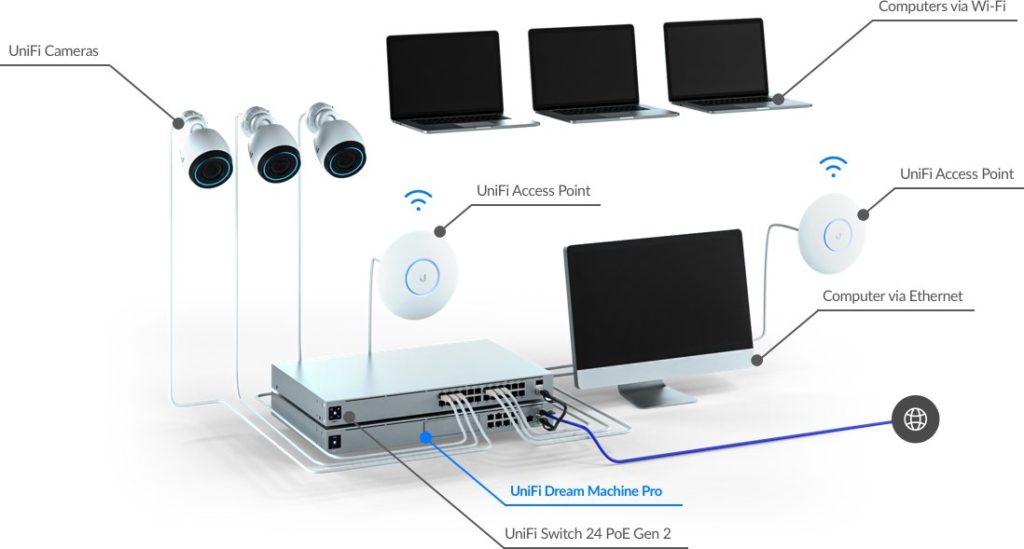 If you have any questions regarding the UniFi Dream Machine Pro or would like to speak with one of our team of experts, please call 01449 724255 or email shop@linitx.com