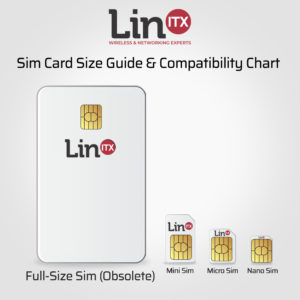 Here at LinITX.com, we are frequently asked questions relating to sim card compatibility with our range of 4G & LTE routers, which are often used by WISPs in rural areas to provide better broadband.
In this guide, we hope to clarify the differences between sim card sizes and which sim cards are compatible with products currently available on our website.
In total, there are 4 sim card sizes, however the original full-size sim cards (credit card sized) are no longer in use and have been made obsolete by the much smaller sim cards currently used today.
The current 3 sizes of sim card are: mini sim card, micro sim sard and nano sim card.
Mini sim cards were most commonly used in the mid to late 90's, up until around 2003. Most sim cards today still come with an outer housing that is mini sim card sized. The majority of our Teltonika 4G LTE routers all use the mini sim card size, so this is still in use today with various wireless networking devices.
Micro sim cards are probably the most common sim cards today, these became available in 2003 and are used in both mobile phones and lte devices. Most of our MikroTik LTE routers use the micro sim card size, with a few using the mini sim card size.
Nano sim cards, the smallest size of sim, were released in 2012 and are used in most of the latest generation of smart phones from Samsung, Apple, Nokia, Huawei. Currently, none of our 4G & LTE networking devices use the nano sim cards.
4 Sim Card Sizes:
Full-Size Sim Card (Obsolete)
– for comparison, the full-size sim is shown below, next to the current 3 sizes of sim card in use.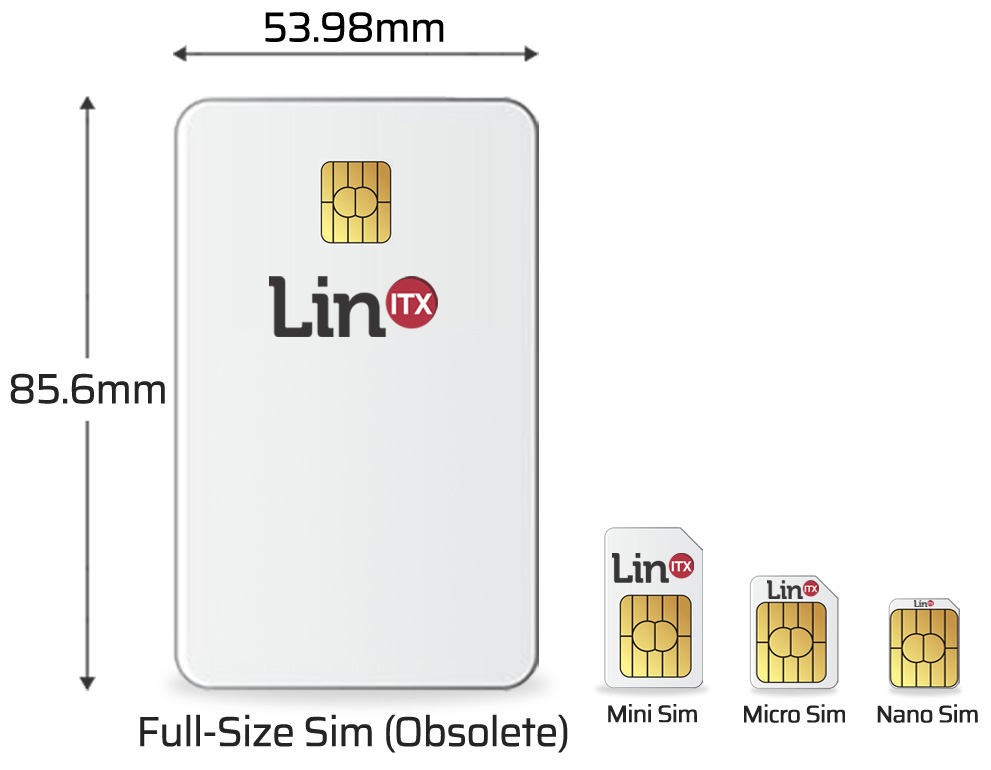 Mini Sim Card (Standard), Micro Sim Card, Nano Sim Card Sizes: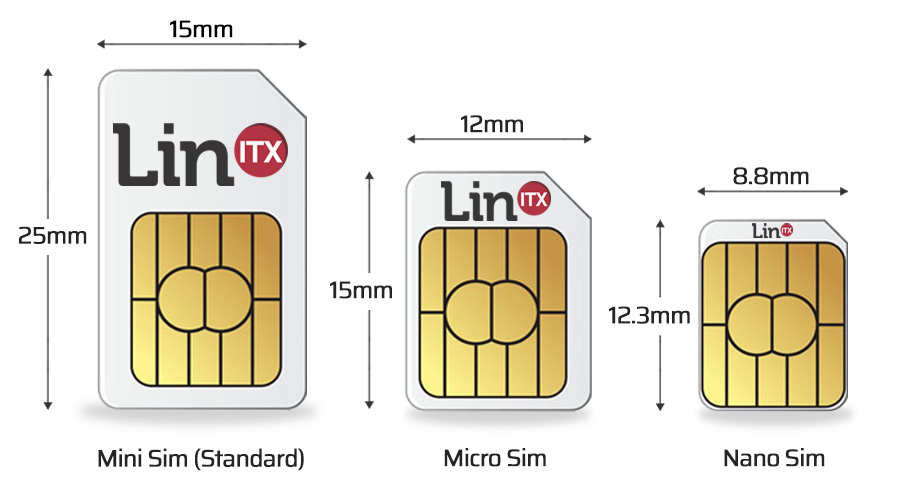 LinITX Compatibility Chart – MikroTik & Teltonika LTE Devices: