Additional Stock Ordered – Popular Lines Re-Stocked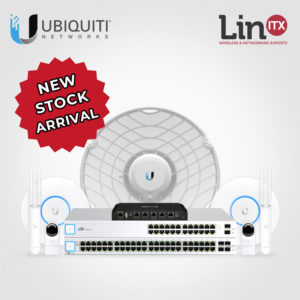 LinITX has just received our latest shipment of Ubiquiti stock. We have made allowances for possible stock delays. All in-stock items are available for *same-day dispatch.
Returning Products:
Ubiquiti AmpliFi MeshPoint HD Home Mesh WiFi Antenna AFI-P-HD-UK
Ubiquiti UniFi Dream Machine All-in-One Router Access Point – UDM
Ubiquiti UniFi 16 Port PoE+ Gen2 Gigabit Network Switch – USW-16-POE
Ubiquiti UniFi 24 Port PoE+ Gen2 Gigabit Network Switch – USW-24-POE
New Products Now Available:
Ubiquiti GigaBeam 60GHz Radio 5GHz Failover 1+Gbps Throughput – GBE-U
Ubiquiti UniFi SmartPower Redundant Power System – USP-RPS
*Place your order before 3:30pm (preferably 2pm) for same-day dispatch.
Don't forget to email shop@linitx.com or call 01449 724255 for any technical queries relating to our range of Ubiquiti products.