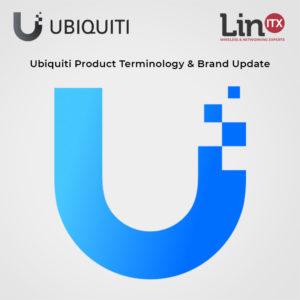 In the ever-changing world of WiFi technology and wireless networking, it's sometimes difficult to keep track of the latest technical terms and language used to refer to product ranges and specific product types.
Ubiquiti has been providing innovative, cutting-edge products for the last 20 years, and in that time, WiFi and networking technology has evolved, along with the language accompanying it.
In this short LinITX guide, we hope to guide our customers on what are the most up-to-date terms to use when referring to Ubiquiti's range of products and technology.
Ubiquiti Inc / Ubiquiti / UI – formerly Ubiquiti Networks / UBNT
Ubiquiti has now streamlined their brandname to concentrate on the basics – Ubiquiti or Ubiquiti Inc. is now the preferred term to use when referring to their product ranges and services. The previously used Ubiquiti Networks and UBNT are now resigned to the history books.
UniFi OS Console – formerly UniFi Controller 
Usually when referring to products including the UniFi UDM Dream Machine, UniFi UDR Dream Router, UniFi UDM Pro, UniFi UDM SE, UniFi UCK G2 Plus Cloud Key, UniFi UNVR, and UniFi UNVR Pro – typically products that host UniFi applications.
UniFi OS Applications will run on UniFi OS – formerly UniFi Web UI
Generally UniFi software platforms, such as Network, Protect, Access, Talk, etc. become:
UniFi Protect application / Protect Application
UniFi Network application / Network Application
UniFi Access application / Access application
UniFi Talk application / Talk Application
UniFi mobile apps:
UniFi [App Name] mobile app (e.g. UniFi Protect mobile app):
UniFi Network Mobile App / Network Mobile App
UniFi Protect Mobile App / Protect Mobile App
As a general rule, these Ubiquiti terms below are considered out of date and users should no longer use them to refer to Ubiquiti products and services:
Ubiquiti Networks – now Ubiquiti or Ubiquiti Inc.
UniFi Controller – now UniFi OS Console
Controller – now UniFI OS Console
Web UI – now UniFi OS Applications
UBNT – now Ubiquiti or Ubiquiti Inc.
Ubiquiti has also recently had a subtle image update, with their iconic "U" symbol, often found adorning many of their products and packaging, now featuring a slightly more simplified and sleek design:
Previous Ubiquiti Logo Icon: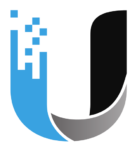 Current Ubiquiti Logo Icon (January 2023 onwards):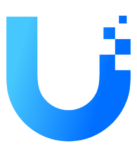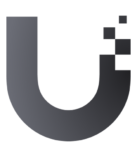 We hope this short guide has covered the basics of the most up to date terms and language used when referring to Ubiquiti's range of wireless and networking products.
If you require any clarification or assistance with any Ubiquiti UK products or services, please get in touch with our team of experts on 01449 888000 or email shop@linitx.com