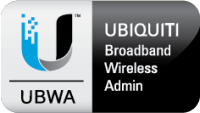 We will be holding another Ubiquiti UBWA (Ubiquiti Broadband Wireless Admin) training course very soon and we still have a few places left, so why not come along to our Air Conditioned Head Office Training Suite in Needham Market (between Ipswich and Stowmarket in Suffolk) on Tuesday 7th July 2015 and over the two days learn a mix of Wireless and RF theory with practical labs to re-enforce the learning plus detailed Ubiquiti supplied documentation designed to help you with deploying Ubiquiti AirMax and AirFibre point to point links:

RF Theory and RF Fundamentals – helps to better understand why links don't always work as well as expected!
Antenna Fundamentals – Choosing the right antenna to make a wireless link work optimally
Spectrum Analysis – Learn to use the built in tools such as airView
Link Calculations – Understand more about Link Budgets, fade margins and using AirLink
Installation Best Practices – avoid the horrors of a bad install – learn the right way to install airMax equipment. Advantages of using shielded equipment such as the Ubiquiti Titanium range.
Learn more about the AirFibre AF24, AF5 and AF5U range of Gigabit speed links
Ubiquiti's Unique Features – learn more about all the features of airMax
For more info see Ubiquiti Training.
Don't miss out on the social side too!  Meet with other engineers and technicians from this industry and swap ideas and stories about how they've had problems and overcome them, meet LinITX staff over a meal and discuss potential future business. 🙂