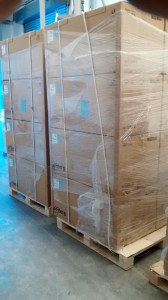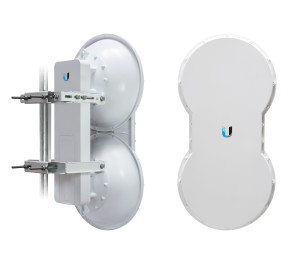 The much awaited new airFiber 5 units have just arrived today so customers who pre-ordered will be receiving their orders very soon. 🙂
More stock is expected in July so if you missed out please contact us urgently so as not to be disappointed.

Two airFiber models are available, the AF5 for the whole 5 GHz band (5470-5950MHz), in the popular 5GHz license free band or light licensing frequencies which are used in many parts of the world.
The high-band model AF5U, has been specially designed to make optimum use of the less congested 5725 – 6200 MHz bands (as permitted by local country regulations) by utilising robust RF filtering to enable better co-location with devices operating in the lower 5 GHz bands such as PtMP Sectorial antennas in Ofcom Band B (5470 – 5725 MHz).
(In the UK you will require a light license from Ofcom for Band C (5725  – 5850 MHz) which is currently £50 for up to 50 terminals.  £1 per additional terminal over 50.)