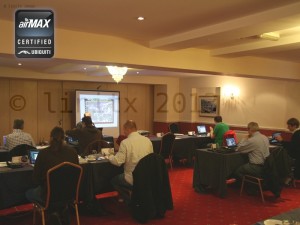 Ubiquiti have renamed the existing UACA (Ubiquiti AirMAX-Certified Admin) and UUCA (Ubiquiti UniFi-Certified Admin) training courses. But this is not just about a simple re-branding.  Ubiquiti have announced that instead of the training being equipment specific, it will be more orientated towards the typical roles encountered in 'Enterprises' and 'Carriers'.  Therefore with immediate effect the UACA becomes the UCWA (Ubiquiti Carrier Wireless Admin) and the UUCA becomes the UEWA (Ubiquiti Enterprise Wireless Admin). Enterprise training will therefore be based upon UniFi, AirVision etc. Carrier will be for example, more on AirMAX and AirFiber etc.

The Ubiquiti training will now also be further developed by being expanded into a multi-tiered training and accreditation system, with three levels (in order from highest to lowest): Specialist, Admin and Expert.  The UCWA and UEWA are Admin level and anyone with a current certification of UACA and UUCA will automatically be allowed to call themselves qualified to UCWA and UEWA as appropriate.  New courses to follow shortly will be the Specialist Carrier courses of UCWS (Ubiquiti Carrier Wireless Specialist) and UCRSS (Ubiquiti Carrier Routing and Switching Specialist).
LinITX, as an Accredited Ubiquiti Training Center, will be delivering these courses as soon as they become available. Our training courses are very popular and it is highly recommended you book early to avoid disappointment!